THUNDERBOLT MAGNUM Mobile Jib
The THUNDERBOLT MAGNUM Mobile Jib is our highest reaching jib and tailor-made to ensure hammers are suspended safely and perform superbly.
Contact an agent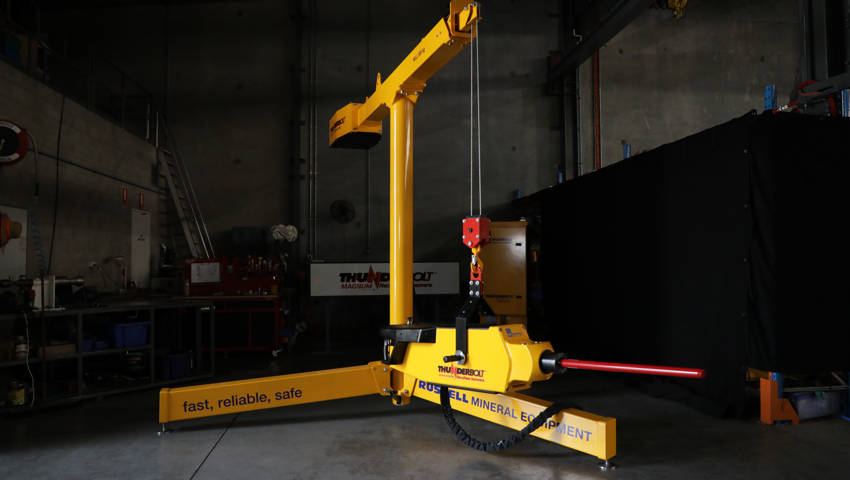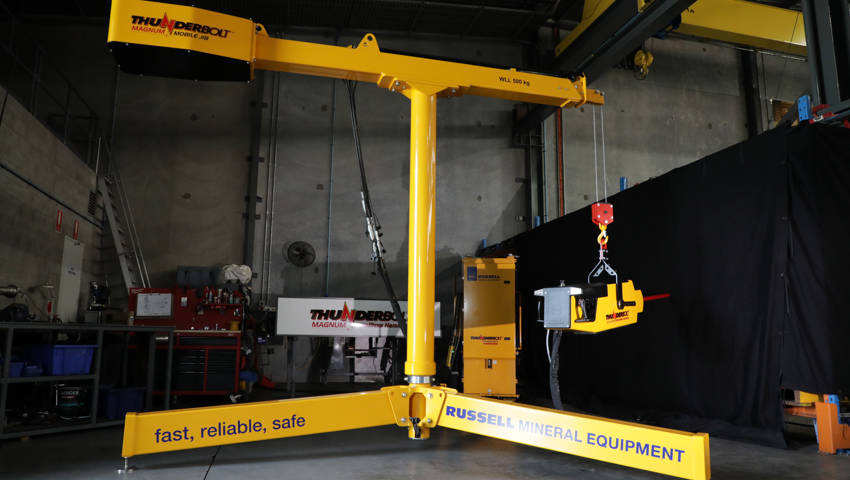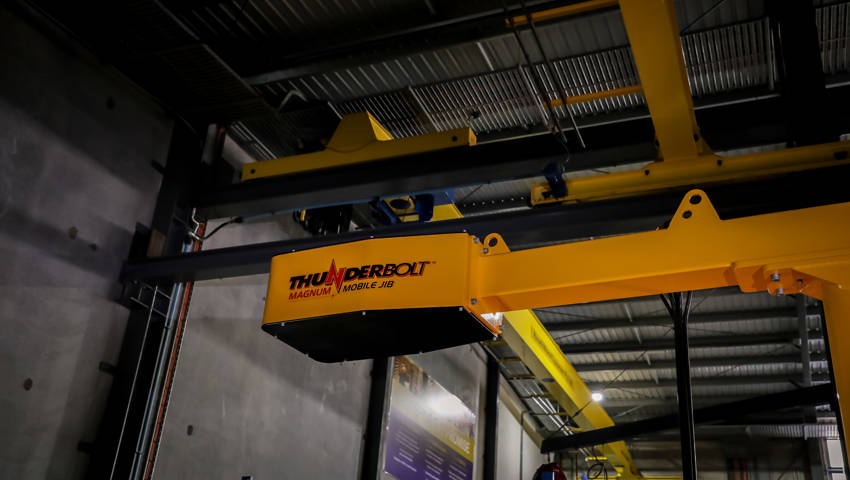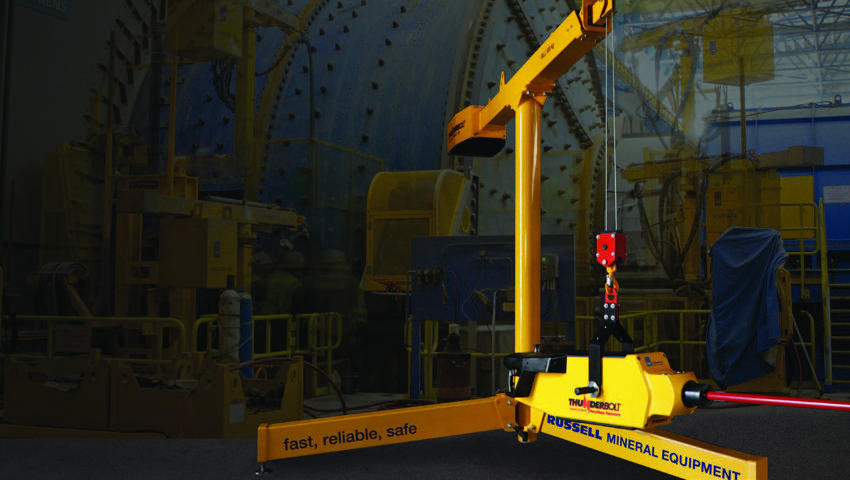 The THUNDERBOLT MAGNUM Mobile Jib is tailor-made to ensure THUNDERBOLT Recoilless Hammers are suspended safely, and perform superbly, during worn liner bolt removal. Its higher reach, improved ergonomics, portable versatility, and simpler operation will improve knock-in productivity, extend asset usage, and ensure fast, reliable, safe relines.
Benefits
Improve knock-in productivity – its higher reach can access more bolts and reduce mill inching
Precision engineered ergonomically and functionally for industry-leading operator safety
Optimise return on asset usage – use with all hammer models and across multiple mills
Reduce downtime via easier on-the-spot servicing with integrated maintenance mount
Improves overall equipment effectiveness (OEE) of THUNDERBOLT Recoilless Hammers
Creates opportunities for faster, safer relines and improved mill availability
ADDITIONAL INFORMATION
Capably handles working loads up to 500kg with 360 degree slewing
Higher-reach capability – hit bolts on the mill face within a window of up to 2340mm high (30% increase) by 8000mm wide*
Fast and easy hydraulic power-up as-standard as well as extend, retract, raise and lower functions
Three-legged base for improved stability, reduced trip hazards and additional safety
Fully-integrated, well-positioned steel counterweight at the rear of the mobile jib chassis for secure load balancing, greater ground clearance and improved stability
Superior ergonomic trigger mechanisms with simplified operator controls when used with the MAGNUM range
Increased operator safety with new mechanical brake to secure jib in position and prevent unintended rotation
Built-in MAGNUM Mobile Jib Maintenance Mount for efficient on-the-spot servicing and reduced downtime
New boom sheave cover for improved component protection and equipment reliability
Compatible across all hydraulic THUNDERBOLT Recoilless Hammers

*Compared to the THUNDERBOLT Hydraulic Powered Mobile Jib

Designed for mills both large and small covering an extended range of applications
Dual-purpose suspension for bolt knock-in and THUNDERBOLT Recoilless Hammer maintenance
Service multiple mills with the same MAGNUM Mobile Jib to extend equipment use, service life and return on asset
RME is the world's leading Original Equipment Manufacturer (OEM) of mill relining systems.
RUSSELL MRMs engineered, manufactured and delivered.
THUNDERBOLT Recoiless Hammers sold.
Mine sites served by RME equipment & services.