THUNDERBOLT MOBILE Elbow Jib
The pneumatic-powered THUNDERBOLT Mobile Elbow Jib is a perfect partner for the THUNDERBOLT 500 Recoilless Hammer. It's safe, versatile, and will raise your productivity.
Contact an agent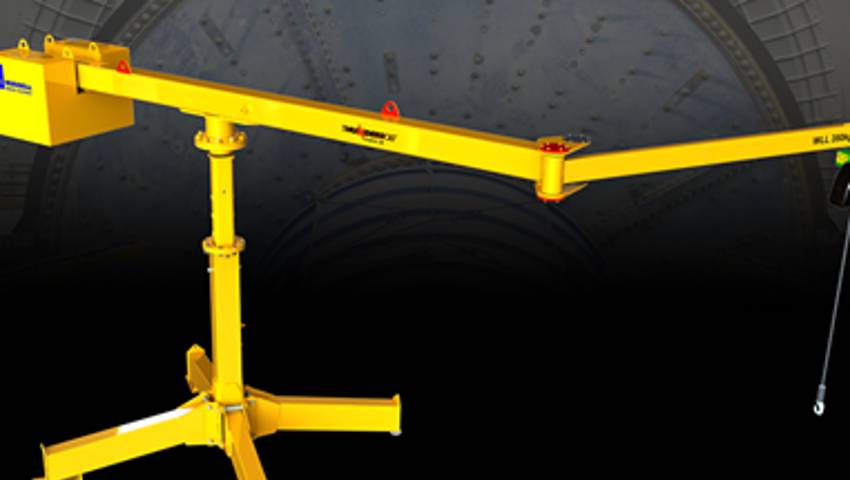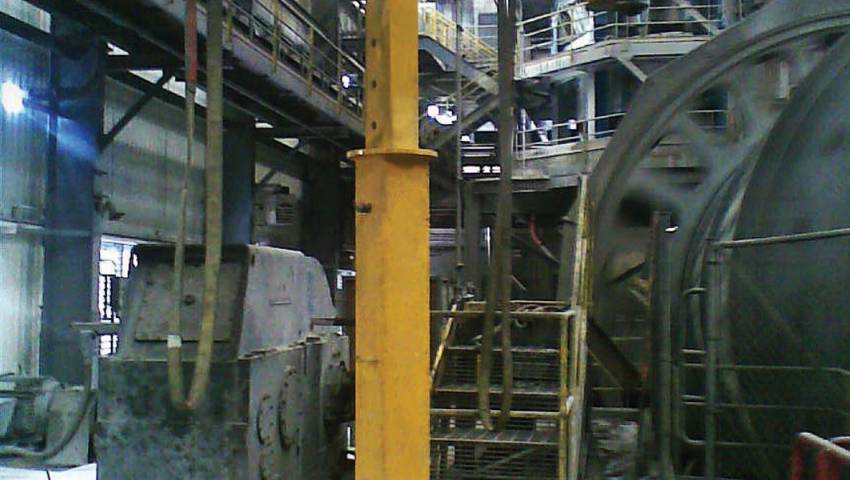 The multitalented THUNDERBOLT Mobile Elbow Jib is a perfect partner for the THUNDERBOLT 500 Recoilless Hammer. In addition to being tailor-made for safer suspension and ease of movement, it's also a highly-versatile lifting solution to have onsite. Robustly engineered, manufactured and ever reliable, the THUNDERBOLT Elbow Jib will raise your mill relining productivity and safety.
Benefits
Industry-leading RME equipment reliability and longevity
Pneumatic-powered for safe operation in hazardous locations
Low maintenance needs and total lifecycle costs
Increase asset utilisation and equipment's useful life
Eliminate unsafe liner removal methods and dangerous manual tasks
Reduce risk to crews and improve operator safety
Boost reline productivity and mill availability
ADDITIONAL INFORMATION
Pneumatic-powered, plug-n-go, THUNDERBOLT 500 suspension solution
Capably handles working loads up to 350kg
360 degree slewing on the primary boom and 270 degree left or right on outer boom
Reaches any bolt on mill shell within a maximum hammer height of 2100mm high and maximum extension of 5500mm
Robust air hoist motor designed with few components for low and easy maintenance
Patented fail-safe brake assures safe holding of loads in all circumstances
Simple pendant controls for emergency stop and raising/lowing pneumatic winch
6 metre raise and lower pneumatic winch capacity
Works independently of the THUNDERBOLT 500 so can be used for other lifting purposes onsite
Integrated counterweight ensures jib stability and safety
4 legs with one adjustable for uneven floors and easily folded for transport and storage
Straightforward disassemble and crane lifting lugs for mobile manoeuvrability
Time-proven precision-engineering and parts manufacturing ensure low wear and tear and extended equipment life

A flexible companion to the pneumatic-powered THUNDERBOLT 500 Hammer
Ideal for small and mid-capacity mills particularly those still serviced by manual worn liner removal methods
Suitable for use in environments where electrical tools are a potential hazard
RME is the world's leading Original Equipment Manufacturer (OEM) of mill relining systems.
RUSSELL MRMs engineered, manufactured and delivered.
THUNDERBOLT Recoiless Hammers sold.
Mine sites served by RME equipment & services.