Rubber Tyred Transporters
RUSSELL CLASSIC FEED CHUTE TRANSPORTER
RUSSELL Classic FCTs will take the heavy load of the mill feed, and load off the plant floor, with ease and utmost safety.
Contact an agent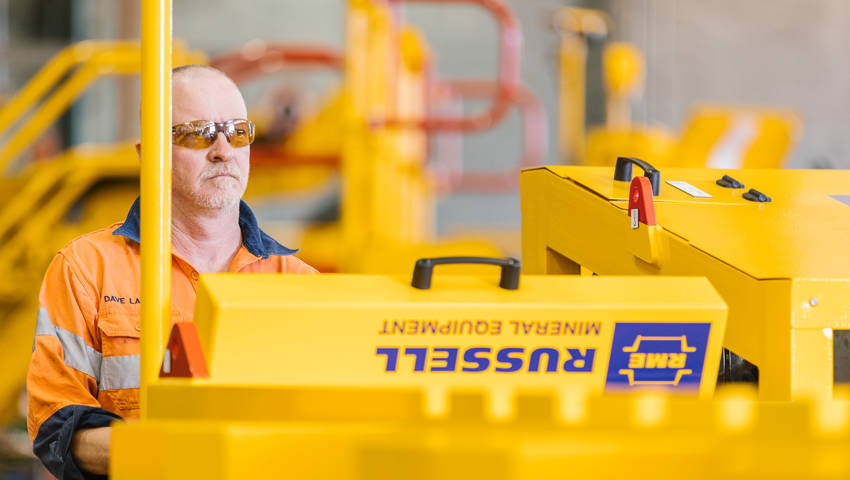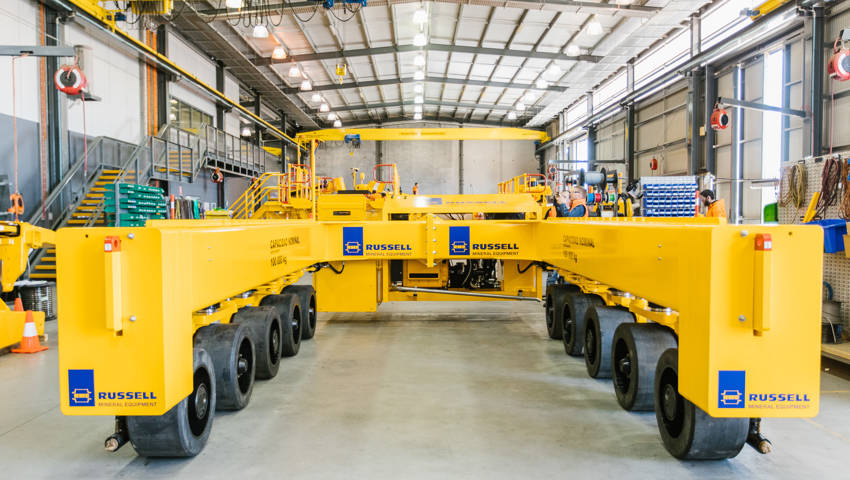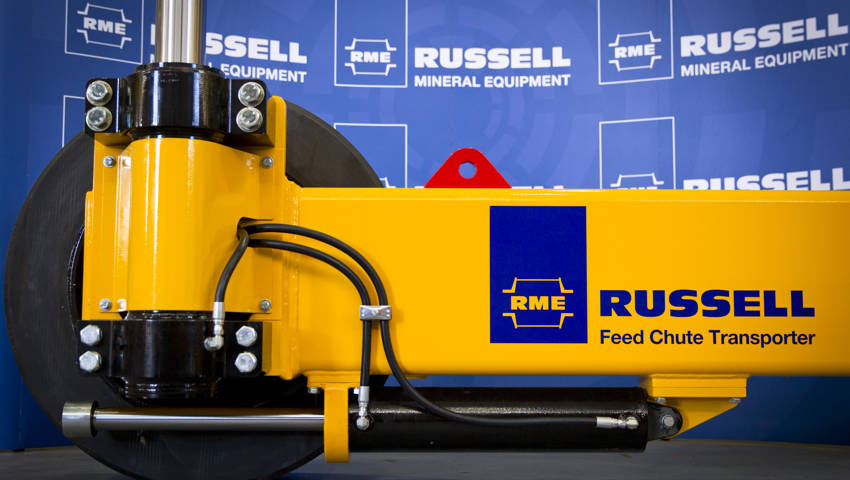 Rapid extraction, transport and replacement of mill feed chutes is critical for mill inspections plus maintenance and is vital for fast relining. When a problem or delay is encountered, it can impact maintenance efficiency, plant floor structural integrity and mill availability. Built to work hard over the long haul, RUSSELL Feed Chute Transporters (FCTs) allow even the most fully choked loads to be handled with ease, speed and safety.
Benefits
Engineered-to-order for a wide range of plant and mill feed needs
Two (2WD), four (4WD), and multi-wheel drive (MWD) options for outstanding tight-space manoeuvrability
Smart load distribution technology protects plant floor structural integrity
Superior operator ergonomics and radio remote control option for improved safety
Use across multiple mills for higher asset utilisation and return on investment (ROI)
Easy servicing lowers total cost of ownership (TCO) over equipment life
Unrivalled equipment reliability, durability and longevity
Improves mill availability, throughput and profitability
ADDITIONAL INFORMATION
MWD smart load distribution technology reduces floor point loads, minimises mill deck design requirements and ensures plant and equipment structural integrity
Radio remote control option available for increased safety and productivity*
Negotiates uneven surfaces, floor obstacles, embedded rail line infrastructure and slight inclines
Steering capabilities include: Standard, rotate, Transvers, Crab, Carrousel
Independent operation of the front and rear lifting cylinders to keep the feed chute level at all times
Powered by RUSSELL Mill Relining Machine (MRMs), THUNDERBOLT MAGNUM Power Pack, plant supply via a trailing electrical cable or on-board diesel engine
Electrically-powered system is integration-ready for renewable energy systems
Industry-best safety systems: safety rated components, tie downs for machine stability, hidden hydraulics and electricals protect RUSSELL FCT and ensure crew safety
Compliant with all relevant Australian, International, and country-specific standards 
Manufactured at RME's ISO-certified production facility in Australia
Comprehensive, personalised RME 24/7/SERVICE OEM support

*Available for all RUSSELL FCTs except RUSSELL Unpowered Rail Feed Chute Bases

RUSSELL FCTs deliver fast, reliable, safe feed chute transfer during mill access and maintenance
Finds applications in small, medium and large SAG, AG and ball mills right around the world
Can service multiple feed chutes and transport a range of onsite plant and equipment
Integrates with the RME Mill Relining System
RME is the world's leading Original Equipment Manufacturer (OEM) of mill relining systems.
RUSSELL MRMs engineered, manufactured and delivered.
THUNDERBOLT Recoiless Hammers sold.
Mine sites served by RME equipment & services.